I do not know a girl alive that does not love Anthropologie. I love 99% of their products - clothing, housewares, lingerie. I want it all. However, I don't always want to pay full price for their products. So I cruise the sale racks at their Southport and Loop quite often (aka weekly as both are only a few blocks from home or work).
This past weekend I checked their website to see what kind of Black Friday - Cyber Monday goodness they would be offering and I scored a few items I had been eyeing for a while:
I purchased these knobs for the IKEA dresser I am going to be painting black:
Burnt Horn Knob, $2.22 each w/ discount ($8.00 originally).
And my parents helped me order this rug for my Christmas present. It's perfect for my dining room that I turned into a closet.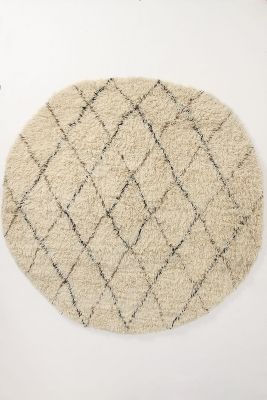 Flokati Diamonds Rug, $299 w/ discount ($799 originally).
Those are some HUGE savings! I saved over $50 on the knobs and $500 on the rug. Winner!
And that was the extent of my Black Friday shopping... Sometimes I get more excited about home purchases than clothes or shoes purchases.