My landlord allowed me to pick out the colors for my apartment because she said it needed to be painted. She told me that I could pick out some Benjamin Moore colors and she would have the walls painted by the time arrived. A landlord that doesn't require stark white walls? Heaven!!!!
So I went to town with my friend Amy picking colors and even adding an accent wall in the living room (to be covered later). When I arrived, they were perfectly painted and looking good!
That's when I noticed that my bedroom color matched my favorite nail color,
exactly
! (I know because my favorite nail color is one of the few things I brought with me and didn't pack for the moving truck.)
My favorite nail color right now is Zoya's "Kristen":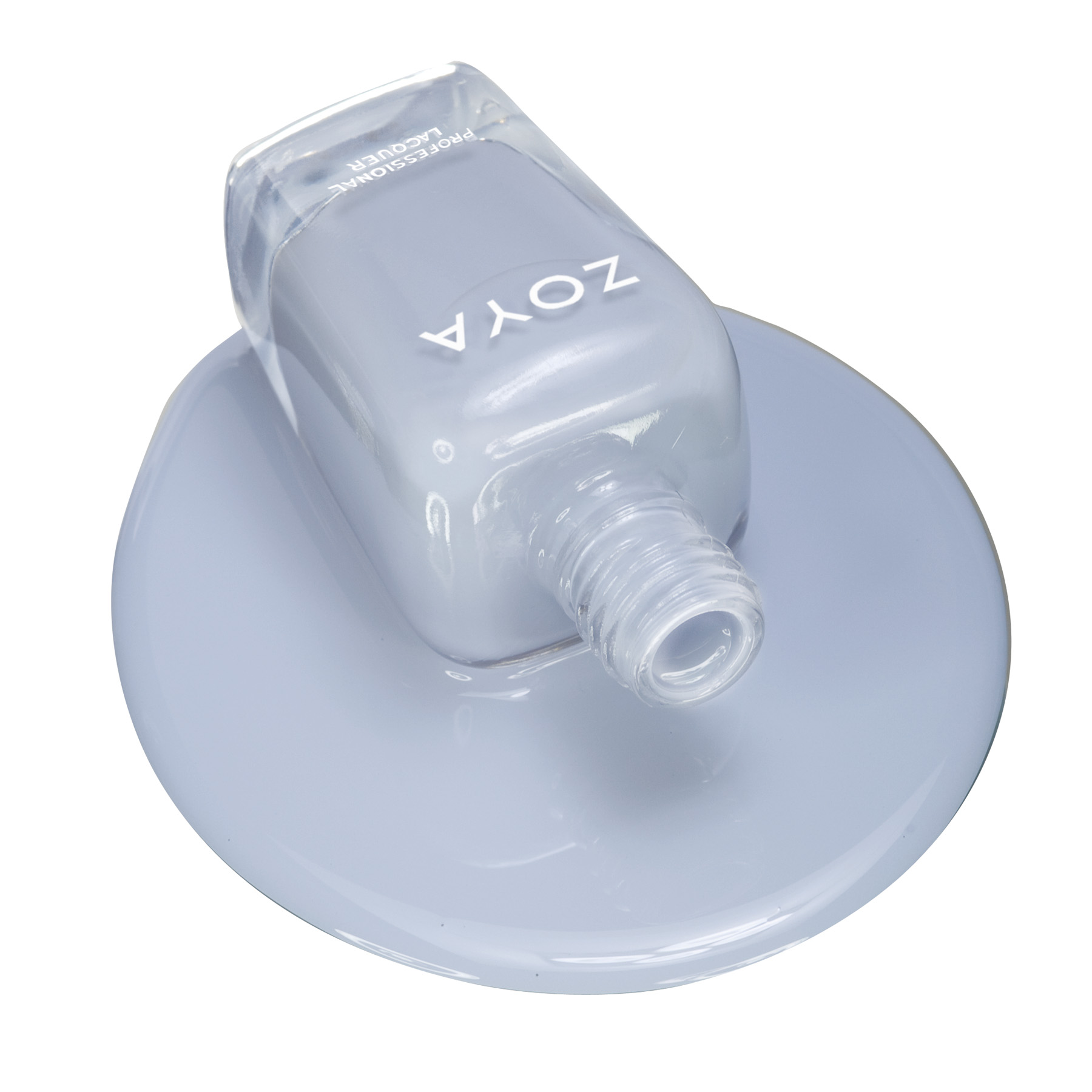 Zoya describes the color as "a gull gray nail polish with a mild bluish hue."
Well Benjnmin Moore calls the color "Manor Blue."
Benjamin Moore describes the color as "a hint of violet distinguishes this elegant mid-tone blue-gray. Muted and well-mannered, it adds a touch of sophistication to any setting."
Tomato - tomatoh. Who cares? All I know is that I love this color and can't get enough of it if I picked it out twice.
I think they call this a signature color?